Mel Gibson Entertains Formerly Conjoined Twins On Their Birthday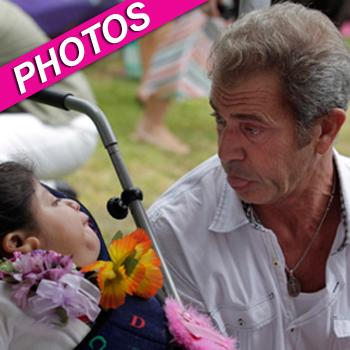 It was a very different Mel Gibson who partied with some very special girls in Malibu Friday.
Gibson attended the 10th birthday celebration for Josie and Teresita Cajas. The girls were born conjoined at the brain in Guatemala, and were brought to the U.S. where they were separated at Mattel Children's Hospital UCLA in 2003.
Mending Kids International an organization that provides surgical care for needy kids around the world, was instrumental in arranging the Cajas girls surgery and paying for their ongoing medical expenses.
Article continues below advertisement