Coco Bares Almost All During Sexy Photo Shoot In NYC Street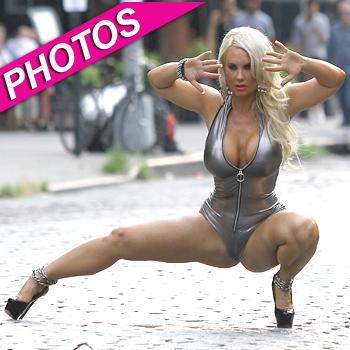 Coco Austin is used to showing off her sexy curves but she usually does her posing on the beach or in a nightclub.
Friday, Ice-T's bodacious bride strutted her stuff on an NYC street, much to the delight of on-lookers.
It was all for a photo session with Coco in a leaving-very-little-to-the-imagination silver swimsuit.
Coco now has her own Licious line of bikinis and other apparel for "clothes that make you feel sexy."
Article continues below advertisement