Coco Has Intentional 'Wardrobe Malfunction' In London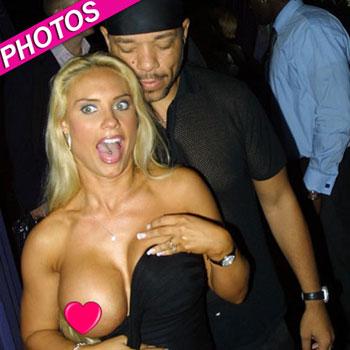 Coco gave nightclubbers a sight they'll never forget Saturday in London when she had what can only be described as an intentional wardrobe malfunction.
The model and reality star pulled down one side of her strapless dress as she and hubby Ice-T walked into China White nightclub, and made a face feigning surprise as she completely exposed one breast!
Ice-T smiled, laughed and gave his honey a big hug as he enjoyed the view of Coco's beyond-ample assets.
Article continues below advertisement