Exclusive
Chad Kroeger Cheated On Ohio Girlfriend With Avril Lavigne, Claims Ex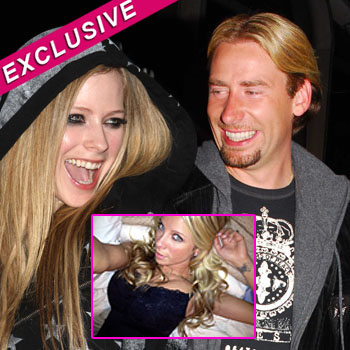 Article continues below advertisement
"Chad and Kristen were happily dating until they made a mutual split in May," a source close to the situation told RadarOnline.com.
"His engagement to Avril completely caught Kristen off guard and the timelines don't match up. Chad had to have been seeing Avril behind Kristen's back."
When the engagement went public on Tuesday Kristen took to Twitter to express her shock saying, "the moment u find out ur ex of four months engaged the girl he was cheating on you with! #classic."
But before news of Avril and Chad's engagement broke on Tuesday, someone tipped her off, asking whether or not she was aware that he may have been seeing someone else to which she replied, "not to my knowledge, the man barely has time to eat during the day. This is the first I've heard of It n we've remained close."
According to reports, Avril and Chad have been dating for six months before he put the 14-carat sparkler on her ring finger — which would mean they began seeing each other in February, but he and Kristen didn't break up until May.
Article continues below advertisement