Britney Spears Seemed 'Robotic & Out Of It' During Filming For TV Commercial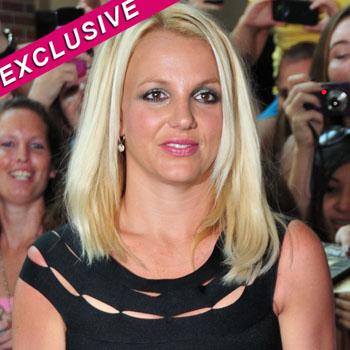 By Jen Heger - Radar Assistant Managing Editor
During a two day long commercial shoot last week at the Queen Mary in Long Beach, California, for her fragrance, Britney Spears appeared to be "robotic and out of it" -- smoking cigarettes incessantly during frequent breaks, RadarOnline.com is exclusively reporting.
"Britney didn't interact with the cast or crew at all during the two day shoot and she seemed to be just going through the motions when the camera was rolling, and seemed out of it," an eyewitness tells RadarOnline.com.
Article continues below advertisement
"Britney was almost robotic in her movements. Britney's fiance, Jason Trawick was along for the shoot and everyone thought at first he was her assistant because she spent so much time huddled up with him when not filming. Britney must have smoked at least a pack a day during the two day shoot and was always smoking when not filming. Security was very tight and Britney had more bodyguards than usual and was kept out of sight from visitors to the Queen Mary."
Spears posted several pics on Twitter during the shoot and said, "Channeling my inner Cleopatra today @ Elizabeth Arden Fantasy Twist shoot. Fragrance is out in Sept. 1st..."
"Loving day 2 of my Elizabeth Arden Fantasy Twist fragrance shoot. Jason says I look like Jean Harlow!"
Britney Spears Scandal Widens; Pot Smoking Confession On Tape
"Britney spent a lot of time in hair and make-up and nervously bit her fingernails and kept smoking throughout," the source says.
Article continues below advertisement
"She looked amazing though and her fans will love the commercial. Britney did was what asked of her and the end result worked, but the crew wondered why there was such a heightened presence of security. It was just a bit over the top and security even stayed after the shoot to make sure that no one took any pictures of Britney as she left," source added.
As we previously reported, Spears TV debut as a judge on Simon Cowell's X Factor will air this fall. The one year contract will pay Spears a cool $15 million.