Exclusive
Breaking Amish: Fascinating Look At Life For Those Who Break Ties With The Religion And Go It Alone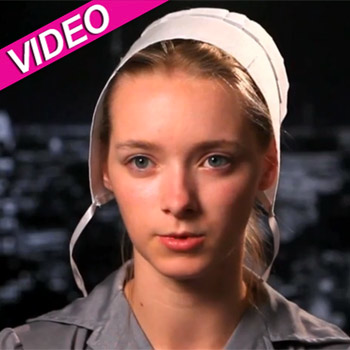 By Alexis Tereszcuk - RadarOnline.com Entertainment Editor
The strict traditions of the Amish and Mennonite religions can be stifling for the young men and women who live in the community and TLC is premiering a new show where they focus on the struggles encountered by a group who leave behind their religions and their families and move to New York City to pursue their dreams.
In an exclusive sneak peek of Breaking Amish, obtained by RadarOnline.com, the cast members leave their homes and head to the Big Apple and two of the girls exclusively tell RadarOnline.com how upset their families were when they bucked tradition and set out on their own.
Article continues below advertisement
"My parents definitely weren't happy," Kate said at the Discovery Communications event in Los Angeles on Thursday night.
"At the end of the day they're still my parents. They want me to be happy. They always knew I wanted to explore the outside world and while they didn't want me to go my mom knew I always wanted to explore the outside world."
Sabrina said she had the same experience as Kate.
"My parents weren't impressed, but I think it'll just take time. It took a lot of time for me to be able to adjust to New York and I think they just need time to think through things."
She said that New York was "intimidating," but that she ultimately enjoyed it. "It as a good experience and it really stretched me and made me a better person. But I did not like the subway!"
Kate, an Amish girl who has modeling aspirations, said that she enjoyed her new-found freedom with the clothes she could wear.
"I liked wearing skinny jeans and heels," she admitted and said being able to wear her hair down gave her more confidence.
Article continues below advertisement
"I liked the way my hair looks when it is down. Normally we're not allowed to cut our hair, we have to wear traditional dress, an apron, black shoes, a cover on our head and have our hair up at all times."
Sabrina gushed that she "loves the cowboy boots" that she could finally wear but was secretive when asked if she was able to keep the clothes.
"We might have to rip them up and burn them," she revealed.