Alexis Bellino: 'Last Season On Housewives Was Rough'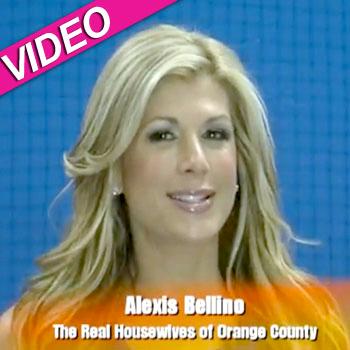 Alexis Bellino says she barely got through the last season of The Real Housewives of Orange County. "It was a rough one," she says in an interview with Scott Stewart on What's Up Orange County.
"I'm so much stronger now," she says. "Whatever doesn't kill you makes you stronger."
Alexis also insists she didn't know about the "intervention" staged by her Housewives costars.
"I did not know about the intervention in advance," she says of the scene staged by Gretchen Rossi, Vicki Gunvalson, Heather Dubrow and Tamra Barney to confront her about her allegedly flaunting her wealth. "Would I have gotten on the plane with them if I knew what was going to happen?"
Article continues below advertisement
As we reported, Gretchen told her at the time, "There are some things that you do that sometimes sound very pretentious. And sometimes comes across as demeaning or that you're superior."
With the next season of Housewives soon to begin, Alexis is unsure what that season will bring from her battling costars.
"I don't know what's going to happen with Gretchen," she says candidly.