Tom Cruise Looking To Buy A New Place In NYC To Be Close To Suri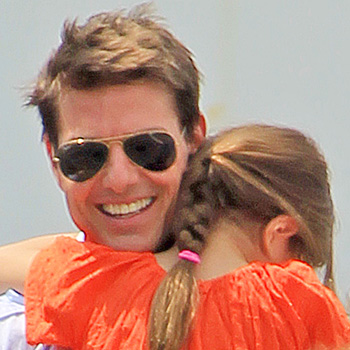 Article continues below advertisement
"Tom's looking for a new home here," a source told the New York Post. "He wants a fresh start. He doesn't want to go back to the East Village apartment where he was living with Katie."
Katie has moved into a new apartment with Suri in the tony Chelsea neighborhood and RadarOnline.com exclusively reported that the little girl has been playing with other neighbor children in the community playroom.
However, Tom has a more secluded home in mind, the source said: "He's looking for something that's very private. Where he won't have to deal with going through a lobby, and people outside all the time.
"He also wants to have a nice amount of space for Suri, with outdoor space. That could mean high-end luxury apartments, but he's also looking at houses outside of the city or in gated communities."
Suri's dad stayed in a hotel last week during his first visit with Suri since the split with Katie.
"Tom wasn't staying in their old apartment, because that would have been strange," the source said.
Tom and Katie shared a Beverly Hills mansion and his older children Isabella and Connor live in Los Angeles, but it looks like Tom is planning to spend a significant amount of time with Suri in Manhattan now.