That Stinks! 10 Celebrities With Sweaty Armpits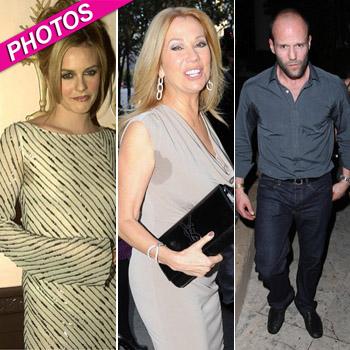 Apparently some Hollywood stars don't know the Secret to avoiding underarm sweat stains!
It's hard not to break a sweat when you are one of the hottest celebrities, but that's what deodorant and antiperspirant are for.  From the red carpet to the streets, stars are no strangers to experiencing the ultimate embarrassment, sweating through their designer duds. RadarOnline.com has photos of 10 perspiring stars showing off their sweaty armpits.
Article continues below advertisement
Jennifer Lopez is usually one of the most flawlessly fashioned stars on the red carpet, but even the superstar diva forgets to put on her Degree every now and then!
Kris Humphries clearly had a lot to sweat over this year, with his 72 day marriage to Kim Kardashian, subsequent separation and "booty call girl" drama, so it isn't shocking that the NBA star has suffered a little public perspiration.
Elisabetta Canalis has one of the most smokin' hot bodies from the beach to the Dancing with the Stars stage, so clearly the Italian bombshell has a little sweatin' going on.
Poor Alicia Silverstone! The blonde beauty is clearly Clueless when it comes to properly grooming for a red carpet event, forgetting her deodorant and sweating all over her gorgeous beaded gown!
What other stars have showed off sweat stains? Find out by clicking here.