Oprah Winfrey's Father Accused of Threatening To Kill Wife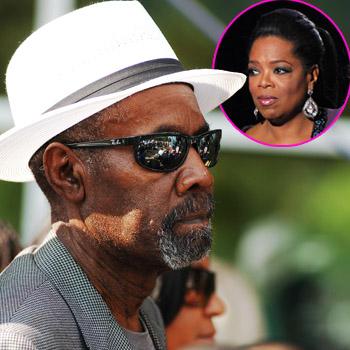 Article continues below advertisement
Papa Winfrey filed for divorce from Barbara on June 22, five days after their 12th wedding anniversary. Vernon cited irreconcilable differences and said that Barbara was "guilty of inappropriate marital conduct."
Oprah's stepmom filed an explosive response and accused Vernon of cheating on her, and threatening to kill her. According to The Tennessean, Barbara alleges that Vernon Winfrey "became angered at her, chased her with a gun and threatened to shoot her," and that he had "more than one adulterous relationship" during their 12-year marriage.
The home the former couple lived in together is in Oprah Winfrey's name and according to the court docs, Vernon told Barbara that "he was going to force her to leave the marital residence, with no place to go."
Barbara Winfrey is seeking alimony and accuses Vernon and Oprah of taking "actions designed to deprive her of equitable interest in their marital property."
RELATED STORIES:
Oprah Winfrey Buys Dad's Barber Shop From Foreclosure -- Her Stepmother Is Furious