Katie Holmes Fired Tom's Daughter Bella From Her Clothing Company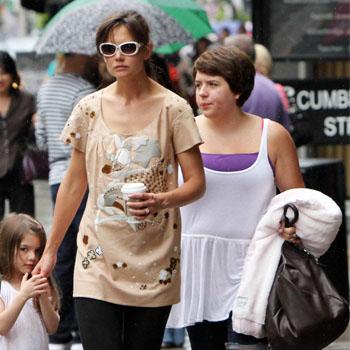 Article continues below advertisement
"Bella called Katie 'Mom.' She was fired out of the blue, and once Katie filed for divorce, it all made sense. This was a carefully planned ambush. Katie didn't want Bella working for her anymore because she was Tom's kid."
As RadarOnline.com previously reported, Katie and Tom settled their divorce on Monday and their six-year-old daughter, Suri, will continue to live with Katie in New York City while Tom will have generous visitation rights.
Former Scientology exec, Karen De La Carriere, told The Hollywood Reporter that Katie's move to fire Bella was courageous and called the entire divorce an "ambush."
"This was a very bold move on Katie's part, but at the same time she knows these are different times and she has more support," Karen said.
"Katie ambushed Tom Cruise and in so doing outwitted some of the most controlling people on Earth."