Jesse James In Court For Daughter: 'I Would Walk Through Fire For My Kids'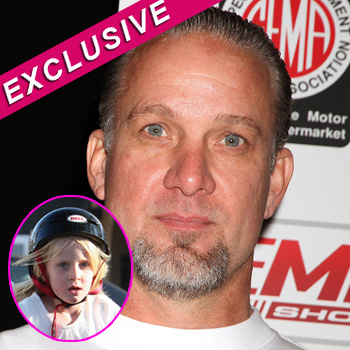 Article continues below advertisement
"Sitting in court today is a reminder that being a dad isn't always making the easy decisions, but making the ones that are right for the long haul," Jesse tweeted on Friday, along with a photo of court papers.
"There is no doubt in my mind that I would walk through fire for my kids. My life long mission is to guarantee that they are happy, healthy & safe."
Just four months ago Jesse let Sunny, 8, tattoo her name on his wrist and proudly put out a photo.