Dina Lohan Accused Of Dining And Dashing, Stiffing Charity For $2,500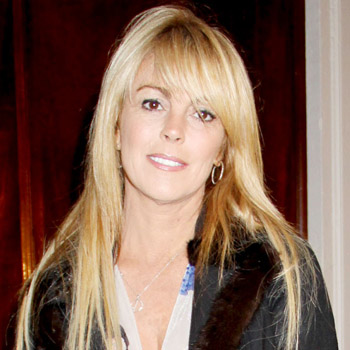 By Alexis Tereszcuk - Radar Entertainment Editor
Dina Lohan is the latest of the controversial family to be embroiled in a scandal, and while it isn't a car accident or a baby, she's in some hot water for allegedly skipping out on a bill at a charity event in New York!
Lindsay Lohan's momager and her brother Paul Anthony Sullivan have been accused of not paying the bill or even leaving a tip at the East Hampton restaurant Andrra where they were attending the Great Bonac Fireworks Show, which benefitted the Clamshell Foundation. They were reportedly offered four complimentary tickets to the event.
Article continues below advertisement
"They dined and dashed on a $2,500 check and didn't leave a dime for the waiters," a source told the New York Post.
"The understanding was they would get four free tickets. Anthony stormed up at the end and said, 'What is this check for?' Organizers offered a reduced bill for around $1,100, but then they just upped and left without leaving a tip.
"When organizers later phoned him to demand payment, Sullivan said, 'My celebrity clients were not happy.' "
Dina's brother, who was sentenced to a year in jail for fraud, denied the charges that they dined and dashed.
"This is a total lie. My written and verbal agreement with Rich Silver was to comp dinner for 8 to 10 guests, six people ate. There was not to be any bill. Then you get a bill for $2,500? Dina was strictly invited as a guest and had nothing to do with paying anything. This is totally false. There is no bill to pay. I paid $500 for drinks, and I will wire a tip tomorrow," Sullivan said.
Article continues below advertisement
Andrra owner Rich Silver confirmed that Dina and her party left without paying but declined to comment further, The New York Post reported.
Dina's brother's attorney Phil Solage backed up his client's charge that their group did not leave without paying, saying that they were invited for free.
"My client . . . had an arrangement to assist . . . with the promotion of an event. The establishment informed him that his entire party, including himself would be comped for the evening, then he was presented with a bill in contradiction to the agreement. Upon mutual agreement the bill was greatly reduced. He is in possession of a receipt presumably for drinks."
Lindsay's father Michael Lohan exclusively told RadarOnline.com that he is not surprised with this news.
"It's a shame. I tell Lindsay so often to surround herself with GOOD people and TRIED for years to tell Dina the same. And if you look at the people in this case, they are the same!!The sad part is, these very people are the ones that destroyed our lives as a family. That's why I DON'T surround myself with BAD/negative people and neither does Kate! It's not in our plans or future. I pray that Dina and Lindsay do the same!" MiLo said.