Chris Brown Ordered To Appear In Court Next Month In Battery Case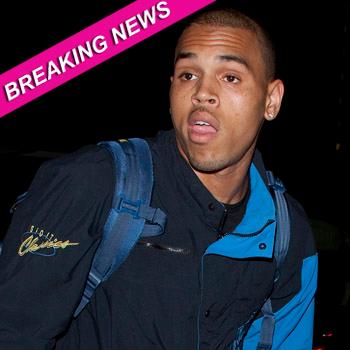 By Jen Heger - Radar Assistant Managing Editor
During a routine progress report hearing on Tuesday for Chris Brown's felony battery conviction for assaulting then-girlfriend, Rihanna, the R&B singer was ordered to appear in person next month by Judge Patricia Schnegg, RadarOnline.com is reporting.
Last month a fight broke out between Drake and Chris' entourages in a New York City club that resulted in Chris receiving stitches for a nasty gash to his chin. There were multiple injuries from shards of glass from broken bottles, including Eva Longoria's ex-hubby, Tony Parker.
Article continues below advertisement
During the brief hearing, which Chris wasn't required to attend, the judge expressed concerns about a discrepancy in hours that the Grammy award singer had completed in his required community labor.
Judge Schnegg asked the probation department to establish where Chris resides because he owns a home in Los Angeles, and had been doing his community labor in his native Virginia. The no-nonsense judge also wants an audit done on Chris' hours to ensure the accuracy. Therefore, Chris was ordered to appear at his next progress report on August 21.