Celebrity Twitter Pics Of The Week! The Good, The Bad & The Outrageous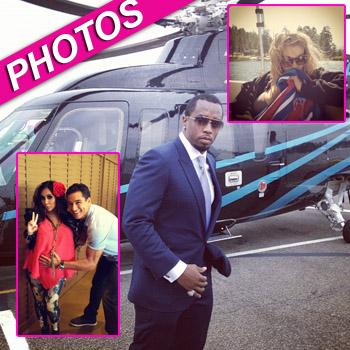 Article continues below advertisement
Baby madness! In Los Angeles, Mario Lopez copped a feel of the Jersey Shore's soon to be first born, spending some quality time with Snooki and her growing baby bump and over in Ireland, Harper Beckham's first public steps were taken as the 1-year-old hobbled around the airport with mom Victoria.
And leave it to Coco to up the outrageous ante! The busy and bootylicious star shared her weekly Thong Thursday photo, with a sexy "Drop it like it's hot" pic.
What other stars shared good, bad and outrageous photos this week? Find out by clicking here.