Bethenny Frankel On Marital Woes: We Hit Bottom, But We Came Out The Other Side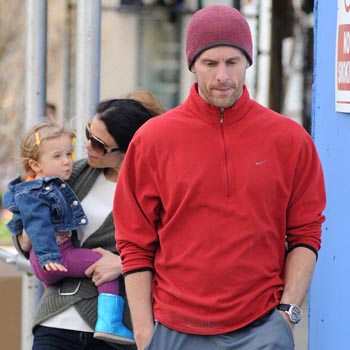 It's no secret things have been rocky between Bethenny Frankel and husband Jason Hoppy, and the Bravo reality star admits to as much in a new interview.
"I want to say it's been amazing, but it hasn't been that way at all," the former Real Housewives of New York star, 41, tells People. "Our relationship has definitely been tested. It doesn't come easy for us. Sometimes you feel like, 'Oh God, are we going to make it?"
Article continues below advertisement
Bethenny said she and Jason, who have a toddler named Bryn, have "both been scared" and that "the second year of the marriage was not easy.
"We hit bottom … but we came out the other side," the Skinnygirl mogul said. "I've often thought if I didn't make my marriage work, I would have failed at my one true shot at happiness."
While many of Bethenny's marital woes were well-chronicled on her hit show Bethenny Ever After, she insists she "can't blame reality TV" for the strife, but personality clashes. 
"We always had the struggle to accept one another, wanting the other person to be somebody they are not," she said. "Neither of us ever backs down, so every slight disagreement can become a full-scale war. Sometimes our disputes feel like a competitive sport."
However, in spite of the issues, the marriage is far from over, and Bethenny says she'll do everything in her power to keep it going.
"My business doesn't keep me warm at night," she said. "I want to be with Jason. We are going to make this work. No matter what."