Victoria Beckham Channels 'Inspector Gadget' In New Fashion Statement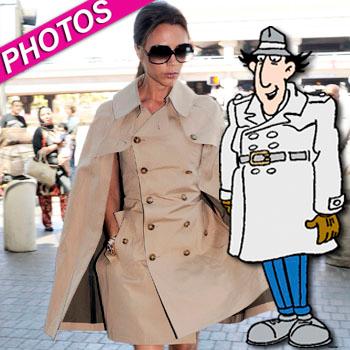 Victoria Beckham made a daring style choice when she arrived at LAX to catch a flight out of Los Angeles on Sunday.
The 38-year-old fashionista looked like she was channeling the cartoon character Inspector Gadget when she turned up in buttoned-up, mini Mackintosh with attached cape.
As fans of the 1980s animated kids series and 1999 Matthew Broderick movie know, the goofy detective's catchphrase was "Go, go Gadget legs." And with her bare legs and ankle boots Victoria seems to have even borrowed that style.
Article continues below advertisement