Teresa Giudice Begs Therapist To Help Brother Joe Gorga: 'We Were Best Friends'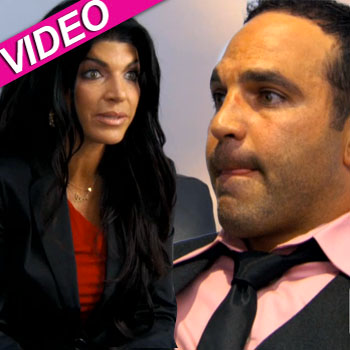 Article continues below advertisement
"I really don't know why he can't get past what is bothering him," says a distraught Teresa. "You're gonna have to speak to him about that. For me, I've never done anything that I think hurt him tremendously.
"There's just something that he can't get past, maybe you can help him?" she asks hopefully.
As RadarOnline.com previously reported, the fourth season of RHONJ got off to an explosive start with Teresa calling Melissa a "gold digger," and in return Joe accused her of trying to break down his marriage.
However, the hot-tempered Housewife is adamant that she is always the one to go the extra mile to keep her family together.
"I always call my brother, since he got married – he never calls me back!" she tells her therapist. "I was tremendously close with my brother, we were best friends. We would have every Sunday dinner together."
Teresa goes on to reveal, "When he started dating Melissa, she was ignoring my phone calls. My brother even admits that, she was the one who pulled away from me."
Article continues below advertisement