Shia LaBeouf Goes Full-Frontal In Sigur Ros Music Video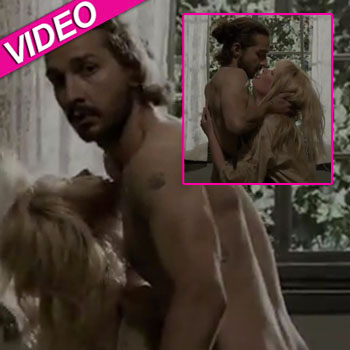 Article continues below advertisement
In the video, Shia is unshaven with his hair in a ponytail and at one point goes completely naked giving viewers a full-frontal shot.
The bizarre video comes off like something out of a dream — complete with an underwater car scene, dancing, barbaric men blindfolding the stars and nude body-painting.
An intense scene with Shia and Deena fighting, trashing the bedroom, making love and scaring each other with glass ends the video.