REM Frontman Michael Stipe Selling Stunning Penthouse Loft: Take A Peek Inside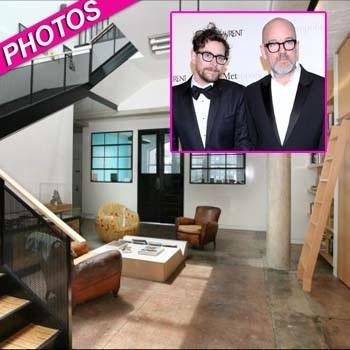 By Debbie Emery - Radar Reporter
After 20 years at the top of the charts, REM announced their retirement last September and now singer Michael Stipe is focusing on making art instead of sweet music.
His new passion requires plenty of space and has led to him and partner Thomas Dozol to place their stunning Manhattan loft on the market in search of a bigger home for their creative talents.
Located in the trendy Tribeca neighborhood, which has become famous as an artists' haven, the massive 3 bedroom, 2.5 bathroom duplex was bought from actor Casey Affleck in 2007 for $5.75 million, but is now worth $10.95 million, according to Zillow.com.
Article continues below advertisement