LuAnn de Lesseps: A Mom-To-Be At 47?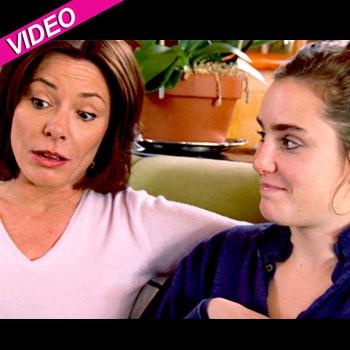 In an emotional scene on Monday's edition of Real Housewives of New York City, the Countess told her teen daughter Victoria she's leaning toward trying to have a baby with her boyfriend of two years, Jacques Azoulay.
"You know how much Jacques and I love each other -- and he adores you," LuAnn, 47, said. "The two of us are thinking about the possibility of having a baby. I'm not saying it'll happen -- time and fate will tell -- but I really care about what you think about it."
Article continues below advertisement
Victoria told her socialite mom, "You might be over the part of having children: I would say go to a doctor and see if there are any risks."
The mother-of-two said that at 47, "It's not going to be easy," but she's willing to move forward with it all the same.
Watch the video on RadarOnline.com
"It's definitely not like the first time I had children," said the Countess, who has more than 100,000 followers on Twitter. "I think Fertile Myrtle has taken a little wander into the pasture."