Exclusive
Dr. Drew Questions Lindsay Lohan's Recent Bout With 'Exhaustion'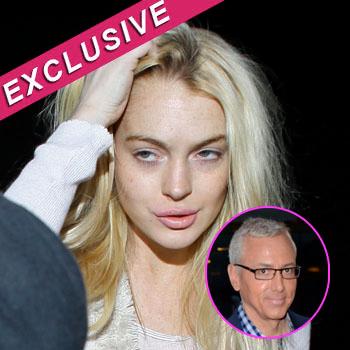 Article continues below advertisement
The actress was found in the penthouse of the Ritz-Carlton and paramedics were called. Lindsay's rep released a statement at the time stating: "Lindsay worked a grueling schedule the past few days. She was on set last night at 7 p.m. and worked through the night until 8 a.m. this morning. She took a nap before shooting her final scene. Producers were concerned when she did not come out of her room and called paramedics as a precaution. Lindsay was examined and is fine, but did suffer some exhaustion and dehydration. Lindsay was never taken to a hospital; reports to the contrary are false. She is resting now and is hoping to be back on set later this afternoon."
"It's absolutely impossible for a normal healthy, twenty-five-year-old woman to be unable to be woken because of dehydration and exhaustion," Dr. Drew told RadarOnline.com exclusively. "Something else was obviously going on with Lindsay, because like I said, that just doesn't happen, even if she had been working grueling hours. For someone to be unable to be woken and basically unconscious is very serious. Eighty-five-year-old men and women can be in that state, but not someone who is Lindsay's age. I wish Lindsay only the best, but I'm truly worried about her."
Article continues below advertisement
Lohan is scheduled to complete filming on Liz & Dick in the next two weeks, and the Lifetime biopic will air this fall. Dr. Drew's show on HLN can be seen nightly at 6 p.m.
LiLo's rep Steve Honig tells RadarOnline.com, "I think it's irresponsible for a doctor to be making a diagnosis about a person they have not examined, or about a situation of which they do not have all the facts. Unless, of course, they are looking to get publicity for themselves."