Exclusive
Cha-Ching! Lil' Kim Selling Herself For After-Parties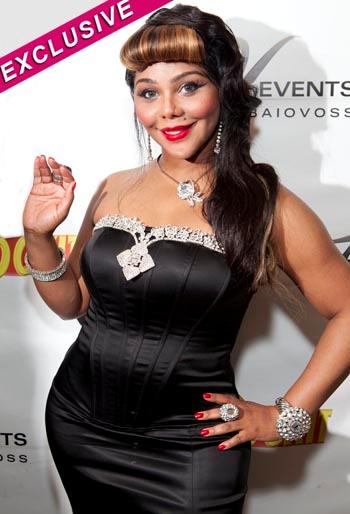 Desperate times call for desperate measures!
Lil' Kim is in the middle of a comeback tour but if this latest news is anything to go by it might not be as successful as she had hoped.
The pint sized hip hop star is offering herself up to host after-concert parties in an attempt to bring in some extra cash.
Celebrity booker Mike Esterman is advertising the fact that while Lil' Kim is on her The Queen Is Back tour she will also be available for after parties in the cities where she is performing.
Article continues below advertisement
"Lil' Kim is also available to appear at your venue or special event," he says.
The troubled performer lost star appeal when she was sentenced to a year and a day in prison and three years of probation in 2005 after being convicted of conspiracy and perjury for lying to a jury about her friend's involvement in a shooting.
She has since attempted to reboot her career with new music, a reality show Lil Kim: Countdown to Lockdown and by competing on Dancing with the Stars.