Jenny McCarthy On Son Seeing Playboy Shoot 'He Can Find A Lot Worse On The Internet'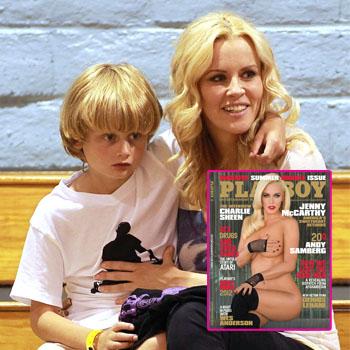 Jenny McCarthy says her new pictorial and cover in the July/August edition of Playboy is "a salute to the MILFs" -- and backs up her words by saying that she's not modest about the shoot in terms of how she'll explain it to her 10-year-old son, Evan.
"I think he can find a lot worse available on the Internet these days," the Chicago stunner, 39, tells People. "I think people make such a big deal sometimes about it, when I feel like it just comes down to how you raise your child and how you explain things to your kid."
Article continues below advertisement