Exclusive
Jack Osbourne's Multiple Sclerosis Diagnosis 'Is Not A Death Sentence' Says Doctor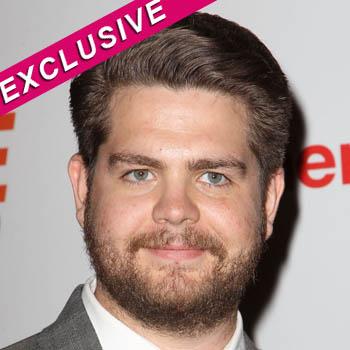 By Debbie Emery - RadarOnline.com Reporter
New father Jack Osbourne was devastated when he was diagnosed with multiple sclerosis just weeks after his daughter was born, but RadarOnline.com can reveal that the autoimmune disease is by no means the end of the road for the British reality star.
"This is not a death sentence at all, he can still live a full life. There's never a good time to be diagnosed with MS but now is a very hopeful time because of recent huge medical developments," Barbara Giesser, clinical professor of neurology at the David Geffen UCLA School of Medicine in Los Angeles, told RadarOnline.com in an exclusive interview.
Article continues below advertisement
MS affects the central nervous system through the brain and spinal cord and people with the illness show symptoms with a change in their balance, vision and thought processes with between mild and severe effect.
"I was just angry and frustrated and kept thinking, 'Why now?'" 26-year-old Jack, who was given the bad news in April and has already lost 60 percent of the sight in one eye, told People magazine. "I've got a family and that's what's supposed to be the most important thing."
While many are shocked that Osbourne came down with it at such a young age, Dr. Giesser revealed that MS is known as a "young person's disease" and most people who get it are in their 20s or 30s.
She recommends a "disease-modifying therapy treatment that will ease the symptoms and diminish the attack by the immune system on the nerves. The first one was introduced in 1993, we now have 8 FDA drugs, and we're now on the edge of the next wave being approved."
Article continues below advertisement
Spokesperson for the National MS Society, Marni Deckter agreed with the doctor's positive outlook, telling RadarOnline.com: "The bottom line is now it is a very hopeful time with both treatments to slow the disease and to treat the symptoms.
"There are new clinical trials going on and we're learning much more about it. Just last year the first oral treatment was made available, before that it was just injectable," she explained.
"MS is not a fatal disease, it can be disabling but with treatment even that is not definite. The best thing Jack can do is to work with a team of professionals and with the support of his family he will be able to live with this."
Deckter revealed that the toughest thing about tackling MS from a medical standpoint is that it differs so dramatically from person to person. "The hardest thing about MS is that it is so unpredictable, each patient can have dramatically different symptoms," she said.