Exclusive
Halle Berry & Gabriel Aubry Custody Evaluation Report: Both Of You Are Acting Like Children!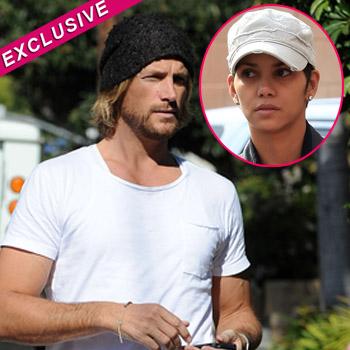 RadarOnline.com Assistant Managing Editor
Halle Berry and Gabriel Aubry are both taken to task in the custody evaluation report for their inability to get along, RadarOnline.com is exclusively reporting. Furthermore, that report has been submitted to the judge who will determine if the the Academy award winning actress will be allowed to take their 4-year-old daughter, Nahla, to live in France.
Berry, 45, wants to move to France with Nahla and her fiancé, Olivier Martinez, because the actress says she's fearful of the paparazzi. Aubry is fighting the move and a very contentious custody trial is scheduled to begin in the next few week.
Article continues below advertisement
Speaking about the custody evaluation report, a source close to the situation says it "minces no words, and outlines in detail the fact that Halle and Gabriel can't get along. They had a very bitter break-up, and there are lingering issues of anger and mistrust of BOTH parents. The person that this is hurting is of course, Nahla. She loves both of her parents very much, and there is absolutely no question that Gabe and Halle are devoted to their little girl. The report asserts that as the little girl gets older, if her parents aren't able to get along, it could have a very negative impact on her life. The independent child psychologist again emphasized that Halle and Gabe need to come together to co-parent Nahla, and get over the past, period. Nahla is a very well adjusted little girl, who has a very sweet disposition, and is very mature for her age, and both parents could learn a lot from her."
The custody trial will begin in the next two weeks, Berry and Aubry are expected to take the witness stand.
Halle and Gabriel split in 2010 after five years together and have been engaged in a bitter dispute over Nahla ever since.
Berry's engagement to French born Martinez will make the third wedding for the actress and Gabriel's lawyers are using her two previous marriages against her to prove this move isn't in the best interest of Nahla.