Gabby Giffords Makes Rare Appearance, Comes Out To Support Ron Barber's Congressional Campaign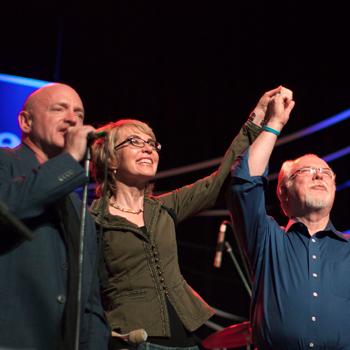 Her right arm was supported by a sling and she spoke only a few words, but it was enough to wow supporters of former Rep. Gabrielle Giffords who came out Saturday night in support of Ron Barber's campaign for her former seat.
Barber was once Barber's assistant and Giffords' appearance came at a get-out-the-vote rally and concert at the Rialto Theater.
With her retired astronaut husband Mark Kelly at her side, this was her first public appearance in Tucson since she stepped down from office in January. Giffords relinquished her seat to concentrate on her recovery from a January 8, 2011 gunshot wound to the head.
Article continues below advertisement