Suspect In Tucson Rampage Doesn't Want Anti-Psychotic Drugs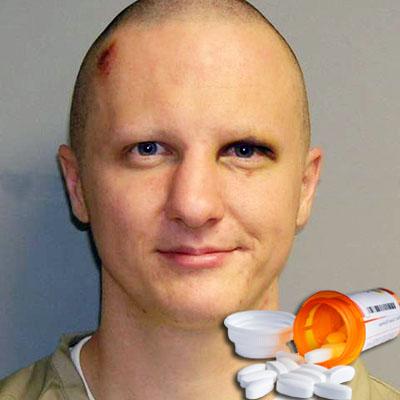 by RadarOnline.com Staff
A federal judge will hold an emergency hearing on Wednesday involving Jared Loughner's petition to stop prison officials from forcibly medicating him with anti-psychotic drugs.
Loughner, 22, is the sole suspect in the Tucson shooting rampage last January that left six people dead, and 13 wounded, including Arizona Representative Gabrielle Giffords.
U.S. District judge Larry Burns set the hearing for 2 p.m. PT Wednesday at the U.S. District Court in San Diego, California.
Article continues below advertisement
Loughner is being held at a federal prisoners' hospital in Missouri and is not expected to attend the hearing.
Last month, Loughner was declared mentally incompetent to stand trial at this time.
Jared Lee Loughner Is The Suspected Shooter
His defense team filed an emergency petition last Friday, arguing the U.S. Bureau of Prisons, had decided -- without the permission of the court -- to "involuntarily and forcibly medicate him on the grounds that he is a danger to others."
On Tuesday, prosecutors responded by saying that after Loughner had declined to take medication, the Bureau of Prisons held an administrative hearing to determine whether he should be involuntarily medicated.
First Pictures Of Gabby Giffords Since Shooting
Judge Burns previously set a hearing for September 21 to determine whether Loughner's condition had improved enough for the proceedings against him to resume.