U2 Dedicated Song To Maria Shriver & Rep. Gabby Giffords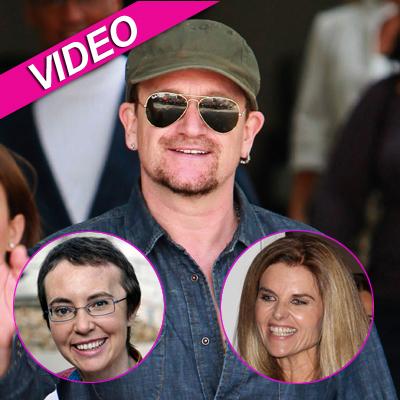 RadarOnline.com Staff Reporter
U2 never disappoints and Friday night in Anaheim was no different.
The Irish band rocked out to a crowd of nearly 50,000 fans and among them was Maria Shriver, who got a special shout out from Bono himself.
"For Maria Shriver who's here tonight!" Bono screamed as he dedicated Pride (In The Name of Love) to the former First Lady of California.
Also on Bono's dedication list was Rep. Gabrielle Giffords, who's husband, Mark Kelly opened up U2's Beautiful Day with a heartfelt video message for his wife.
Article continues below advertisement
"I look forward to coming home. Tell my wife I love her very much. She knows," Kelly said, as the crowd roared with cheers.
Giffords returned home earlier this week to continue healing from a horrific head wound caused by a crazed gunman five months ago.
The 41-year-old Congresswoman will return to the hospital each day for speech, music, physical and occupational therapy with the same team that has treated her since she arrived in Houston in late January.