Former D.C. Housewife Cat Ommanney Auctions Off Her Wedding Dress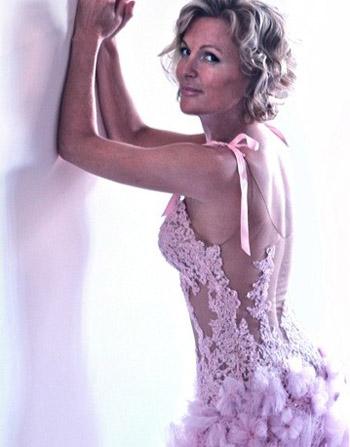 Her reality series lasted only one season and her marriage -- seen on the show -- survived not much longer than that, so now Cat Ommanney is getting rid of her wedding dress, auctioning it off for charity.
The former The Real Housewives of D.C. star has listed her frothy dress on NeverLikedItAnyway.com.
"I was persuaded into buying the 'candy fairy dress' after a rather long boozy lunch, on a weekend trip to Miami. It was supposed to be a fairy tale wedding day, hence the dress, but as history now shows it was all imaginary fantasy," Cat writes on the site.
Article continues below advertisement
"All the money raised for this dress will go directly to the Humane Society as a contribution to all the incredible work they do, the lives they save, the time they give and the love they provide."
As RadarOnline.com exclusively reported, Ommanney lived in London prior to moving to D.C., and had a steamy affair with Prince Harry in 2007.
Sexy blonde Cat, who now lives in Spain, says she paid $1,800 for the dress she's selling. The opening bid is $1,000 with the auction closing July 1.