Will Ferrell And Gordon Ramsay Injured In Star-Studded Charity Soccer Match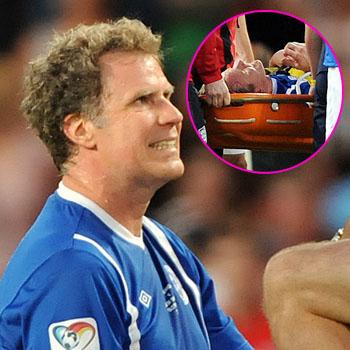 Will Ferrell had to be treated on the field and Gordon Ramsay was taken away on a stretcher during a charity soccer match on Monday.
The two joined Gerard Butler, Woody Harrelson, Mike Myers and Edward Norton who came away unscathed from the rough-and-tumble contest played in Manchester, England.
Ferrell, 44, had never tackled before and ended up in obvious pain with a leg injury.
Hell's Kitchen star Gordon Ramsay was soon to follow, and The New York Post reports that the celebrity chef had to be given oxygen before being stretchered off.
Article continues below advertisement