Will Ferrell Accepts Mark Twain Prize For Comedy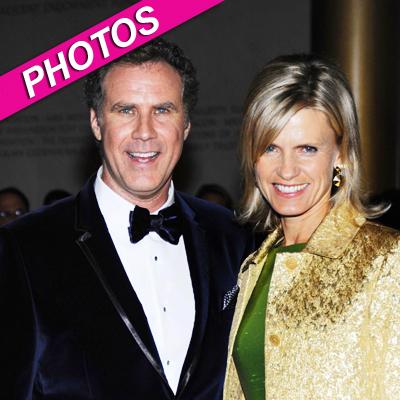 Will Ferrell accepted the Mark Twain Prize for American Humor at the Kennedy Center for the Performing Arts in Washington D.C. on Sunday.
The 44-year-old Old School star was honored for his career in comedy that spans TV, film and online ventures (he's one of the creators of the website FunnyorDie.com).
Many recalled Ferrell's dead-on George W. Bush impersonation, which he famously performed on Saturday Night Live as well as the Broadway show, You're Welcome, America: A Final Night with George W. Bush.
Article continues below advertisement
Stars who took the stage to honor the Anchorman A-lister Sunday included Conan O'Brien, Jack Black, Matthew Broderick and Ben Stiller.
"Will magnifies and celebrates his flaws, just to entertain us," O'Brien said, noting the funnyman was the first and last guest on his short-lived stint at the helm of The Tonight Show. "It's a rare friend who's going to stick with you for five-and-a-half months!"
The ceremony will be broadcast on PBS on Monday, October 31.