Pastor Who Gave Whitney Houston's Eulogy Beaten In Carjacking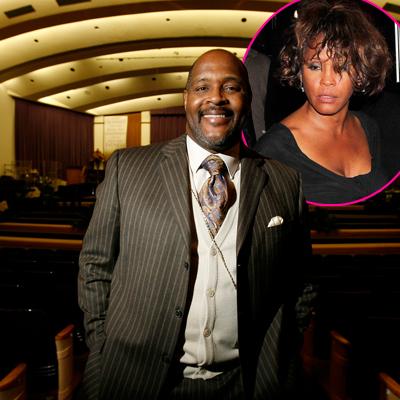 His inspirational and heart-wrenching eulogy at Whitney Houston's funeral catapulted Reverend Marvin Winans into the public eye and the high-profile pastor is now paying for the price of success after a brutal carjacking left him beaten and bloodied.
Winans suffered scrapes, cuts and bruises, and had his Louis Vuitton wallet containing $200, a $15,000 Rolex gold-and-diamond-encrusted watch and the 2012 Infiniti SUV he was driving stolen on Wednesday, according to the Detroit Free Press.
Article continues below advertisement
The gospel singer was filling up his car at a gas station in northwest Detroit when a young man approached him pretending to talk about music, said Detroit police Inspector Nick Kyriacou. Once distracted, he was suddenly sucker-punched him from behind and pushed down, after which "three or four men punched and kicked him on the pavement." The 54-year-old refused EMS transport to a hospital but a friend drove him to get medical attention, police said.
Since speaking at Houston's funeral, Winans, who is the pastor at Detroit's Perfecting Church, has reached achieved success in his own right and his song Let the Church Say Amen is currently the nation's number one gospel recording on Billboard.com.
As RadarOnline.com previously reported, Marvin was a prominent presence at Houston's star-packed funeral on February 18, which also featured a musical tribute from CeCe Winan's, Whitney's good friend and Bobbi Kristina's godmother.