Exclusive
Sofia Vergara Gets Flirty During Post-Breakup Vacation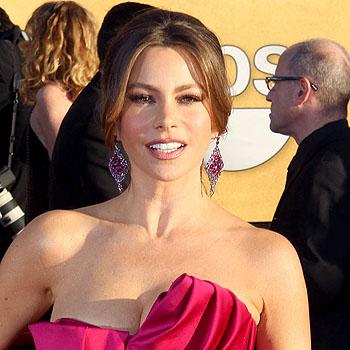 Article continues below advertisement
"She was on vacation with a group of close friends and said that she was using the escape as a way to reclaim her bachelorette status. Obviously the staff had to keep it professional, but you could tell she was getting a kick out of making them blush."
Sofia stayed at a private suite in the luxurious Viceroy Anguilla, just weeks after news of her breakup with Nick Loeb hit the press.
"She didn't seem too heartbroken about her breakup with Nick," the source said, adding that Sofia's friendly flirtation didn't go unnoticed by the men at the resort.
"Sofia was a hit at the resort drawing attention everywhere she went. A tropical getaway was just was Sofia needed to regroup and recover her independence."
Last February Nick filed a lawsuit with the city of Los Angeles for $50,000 alleging unsafe road conditions after he was involved in an August 2010 accident where his car careened off a cliff near Beverly Glen Boulevard in Bel Air.