Exclusive
Phillip Phillips 'Has Been In Pain The Whole Time,' Says His Mom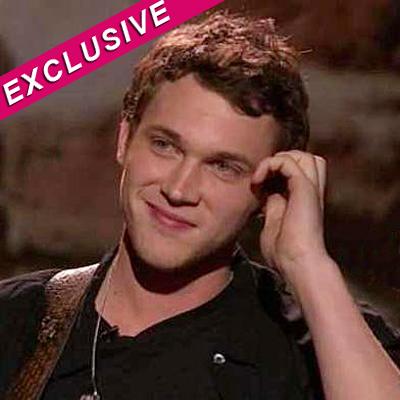 Phillip Phillips endured more than just the stress of making the next round every week to become the winner of American Idol, his parents exclusively tell RadarOnline.com the pain caused by his kidney stones was almost unbearable.
"He's doing good right now, but it's been a long hard struggle for him," his father Phillip Phillips Sr. said on Wednesday night following his victory.
"I'm so proud of him. He just sucked it up and endured and he overcomes."
Article continues below advertisement
His mother Sheryl Phillips added, "That's our baby and we're just so happy that he made it through."
Earlier in the season, Phillip, 21, made an emergency visit to the doctor for kidney stones that he's unable to pass and will eventually need surgery for.
"He's got to have reconstructive surgery on his kidney. That's why he has a stint in him," his dad said.
"He's had a surgery since he started American Idol already to get through. That's why they put the stint in him so they could keep his kidney functioning good. Physically he's in good shape. He said it's painful wearing the stint. That's why you see him moving like an old man. He can't move. I can't wait until he has his surgery and he recovered and ya'll see him 100%."
The Georgia native's mom tells RadarOnline.com watching him perform while knowing how sick he was wasn't easy and says she "could tell he's been in pain the whole time."
"He's going to do all of his interviews," he says of the media frenzy his son is about to be a part of.
"He's going to decide when he needs the surgery. Physically he's in good shape, he just has to endure pain with the stint."
Interestingly, Phillips kidney stones don't come as a shock to his family.