American Idol's Randy Jackson: Child Support Cheapskate?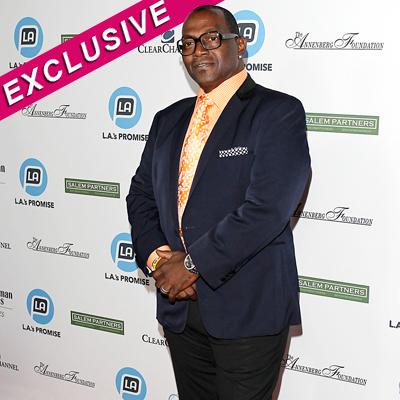 Randy Jackson might be raking it in as one of the faces of American Idol since the show's inception more than 10 years ago, but the music maven hasn't exactly been Daddy Warbucks when it comes to paying his child support.
The American Idol judge, according to the National Enquirer, has been tight-fisted in spreading the wealth to his daughter from his first marriage, Taylor, now in her early 20s.
Article continues below advertisement
Randy's ex-wife Elizabeth has had to grind it out with the courts to get a child support ruling proportional to the judge's rising income, sources tell the Enquirer of the American Idol judge, who's famous for his catchphrase "In it to win it!"
In their 1993 split, Randy agreed to pay $1,950 a month in child support, as he was making $250,000 at the time. Elizabeth took Randy back to court nine years later in 2004, after American Idol exploded on the scene, and the knowledgeable music expert had reportedly quadrupled his income to $1 million annually.
At the time, Elizabeth was making $30,000 and living with Taylor in relatively meager conditions compared to Randy, who resided in a multimillion-dollar Encino, California mansion his new wife and their two children.
Randy, 55, is "a bit of a tightwad," an insider says of the charismatic TV personality, citing numerous instances in which he acted miserly toward taking care of basic needs for his daughter.
Article continues below advertisement
Barefoot Blushing Bride! LeAnn Rimes & Eddie Cibrian's Vow Renewal Photo
"If Liz needed additional financial help for their daughter, like tutoring or a hair appointment, she had to write to his accountants to be reimbursed," a source told the Enquirer. "She also asked Randy to reimburse her for Taylor's lunch money -- just $71 a month -- and he even stalled on that.
"He eventually paid up, but his accountants were slow to respond and Liz needed to follow up with several faxes and phone calls."