Pastor Who Told Parents To Beat Homosexual Kids Insists 'You Chose To Be Gay'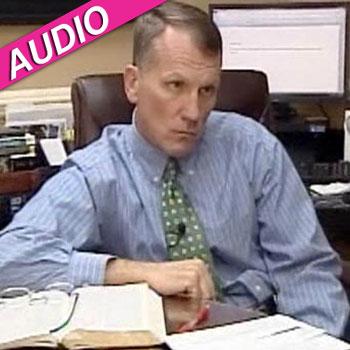 Pastor Sean Harris of the Barean Baptist Church in Fayetteville, North Carolina who caused national outrage when he encouraged parents to "beat" homosexuality out of their kids is now backpedaling on his call to violence while still insisting being gay is an "ungodly choice."
During a call to Roz & Mocha on KiSS 92.5 on Friday he continued to defend his comments about the "importance of gender distinctions that God created," as well his condemnation of homosexuality, citing Corinthians.
Article continues below advertisement
Harris did say: "If I had to say it again, I would say it differently, no doubt.
"Those weren't planned words, but what I do stand by is that the word of God makes it clear that effeminate behavior is ungodly. I'm not going to compromise on that," Harris said.
He also tried to claim that when he said that fathers should "punch" sons who had "a limp wrist" he meant teach.
He insisted: "You choose to be gay, like you choose to be selfish or to commit an adulterous relationship."
You can listen to the interview here.