CNN's Don Lemon Comes Out: 'I Guess This Makes Be A Double Minority Now'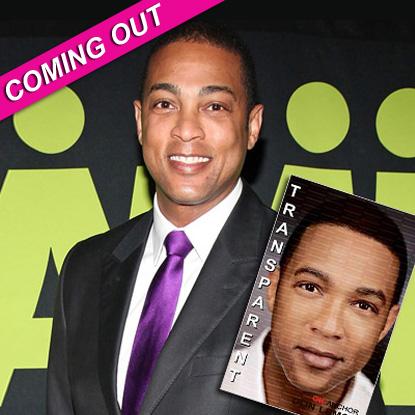 A CNN anchor has come out -- no, not THAT one -- rather, Don Lemon told the world that he "was born gay."
Lemon told the New York Times on Sunday that while his colleagues in the news business have been aware of his sexuality for years, cultural implications kept him from revealing his sexuality on a grand scale.
"It's quite different for an African-American male," Lemon told the paper. "It's about the worst thing you can be in black culture. You're taught you have to be a man; you have to be masculine. In the black community, they think you can pray the gay away.
Article continues below advertisement
"I guess this makes me a double minority now."
Lemon said in a statement he later released to the media that despite feeling relief after coming out to his mother, he "still chose to keep those secrets hidden from the world.
"I, like most gay people, lived a life of fear," Lemon said. "Fear that if some employers, co-workers, friends, neighbors and family members learned of my sexuality, I would be shunned, mocked and ostracized.
"It is a burden that millions of people carry with them every single day."
Lemon, 45, said he dedicated his new book, Transparent, "to the memory of Rutgers University student Tyler Clementi, who jumped to his death from a bridge after his dorm mates streamed his private business over the Internet for the world to see.
"Tyler might still be with us today if more gay men and women had chosen to live proudly and openly," Lemon said of the September 2010 tragedy.
Article continues below advertisement