Octo-Mom Misses Key Bankruptcy Deadline, Home Auction Back On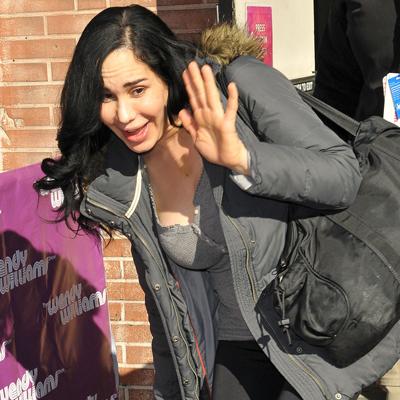 The troubles continue for Nadya "Octo-Mom" Suleman.
The mother-of-14 missed Monday's deadline to file the mandated paperwork in her bankruptcy case, as a judge threw it out of court. (Had she filed the judge could have upheld the freeze on a foreclosure auction of the La Habra, California house she lives in with her children.)
The sale of the four-bedroom, three-bathroom home -- which Suleman has not made any payments on in the past year -- can proceed at Orange City Hall May 21, where it's expected to go around $400,000. In addition, creditors will be able to resume hounding the debt-ridden Suleman, who filed for bankruptcy April 30 claiming she had more than $1 million in money owed against $50,000 in assets.
Article continues below advertisement