Octo-Mom: I Was 'Set Up' By Whistleblower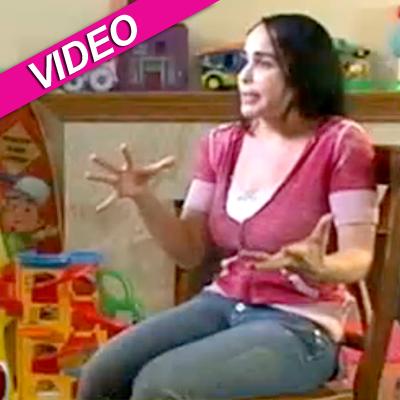 Nadya "Octo-Mom" Suleman, appearing on Good Morning America Thursday, says she thinks she and her "kids were set up" in regards to a recent controversy that exploded after pictures of her La Habra, California house in a filthy state leaked online, spurring a visit from police and Orange County Social Services Agency to see what was going on.
The pictures and complaints came from Octo-Mom's hairdresser, who also claimed the mother-of-14 would lock her kids in a room by barricading it with a door, made her children relieve themselves in the backyard, and spent $520 during an expensive day at the salon -- she got a Brazilian Blowout and a haircut -- while on public assistance.
Article continues below advertisement
"We were set up," Suleman told GMA. (It's not known yet if the hairdresser sold the photos to the first media outlet that published them.)
Watch the video on RadarOnline.com
Octo-Mom said the reason the children had to relieve themselves outside in mini-pottys was because the toilet in the house was temporarily broken.
The hairdresser "thought it was unacceptable that they're half-naked going potty," said Suleman. "I mean mom is out there, come on."
As for the door incident, Octo-Mom said it was actually one of her older children who pulled off the caper.
Octo-Mom justified paying for the expensive haircare, saying she's "making money" and "can afford it," adding she uses the public assistance to pay for the children's haircuts.
"I've been using the media to pay the bills," she bragged. "Any offer, now, is to take care of my kids."
Of note is that this is NOT the this is not the first investigation local agencies have launched into Octo-Mom's La Habra home, as it was RadarOnline.com who initially broke the story that officials paid her a visit way back in 2009.
Article continues below advertisement