Kim Kardashian Plays Super Aunt With Mason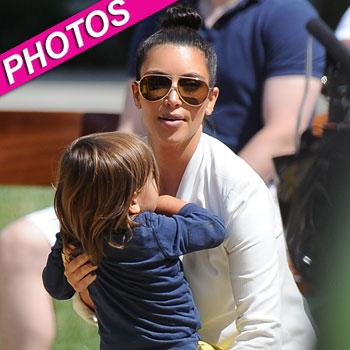 Kim Kardashian, her sister Kourtney and her son Mason went to a Malibu playground Sunday where Kim got into super aunt mode.
Giving her very pregnant sister a little relief, Kim was spotted playing with adorable Mason in a sand pit and helping him on the monkey bars.
Mason's dad Scott Disick was along for the fun but seemed happy leaving most of the play time for his son to Kim.
Oh, and the grown-up Keeping Up with the Kardashians stars got in a little retail therapy too because the mini kids playground is right in the middle of the Malibu Country Mart shopping center.
Article continues below advertisement