Exclusive
And Then There Were 11: Jon Gosselin Finds New Love And More Kids!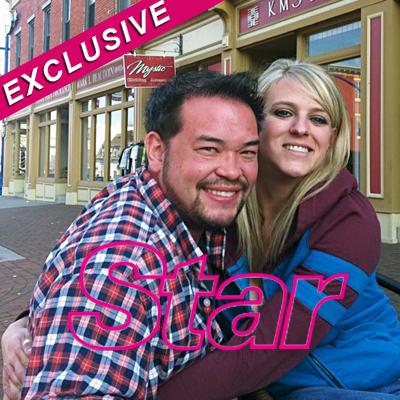 Jon and Kate Plus 8 gave viewers a look at the tumultuous life of parenting multiple children, but now one of the show's stars, single dad Jon Gosselin has found love again and what was once 8 is now 11!
"We've been dating for about four months and people might think it's crazy to add her three kids to the mix, but it has been great," Gosselin told Star magazine exclusively about Liz, the new woman in his life.
Article continues below advertisement
"She loves sports and really understands being a parent and my kids love her."
Jon says even with the additional three kids, the daily grind hasn't changed much, "I got used to cooking for 9 and now I am cooking for 13, it's not bad, I just open one more jar!" Jon says about feeding the crew.
"Most of the time we do things with 11 children, and my kids are older and love her kids. They look so cute together, her three little blondes, with mine who are all dark haired, it's like these are mine and those are yours."
Jon says his new relationship feels right and despite the endless parenting challenges, it just works.
"She knew who I was when we met, and of course she knows having 8 kids is overwhelming but our custody falls at the same time so we do get time alone.
"It's different now that the kids are older, no more diapers and spit up makes life so good!"
RadarOnline.com was first to report Jon was dating a new lady following his split from his last girlfriend Ellen Ross.
Article continues below advertisement