John Travolta's Masseur Accuser, John Doe #2, Is Revealed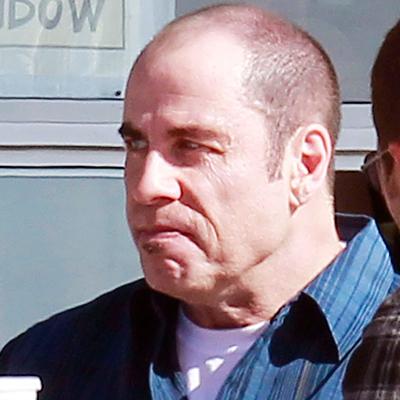 The masseur who accused John Travolta of sexual battery in a lawsuit he filed as 'John Doe No. Two,' has been identified at John Truesdale, a licensed massage therapist and married father.
The New York Daily News tracked down the 6 ft. tall, 250 lb., certified black belt who works at a resort in Atlanta.
"I thought I was supposed to be anonymous," Truesdale said as he posed for a Daily News photo.
Article continues below advertisement
Truesdale filed a $2 million lawsuit against Travolta on May 8 in which he accused the actor of highly inappropriate behavior during a massage. The former U.S. Army medic was then represented by lawyer Okorie Okorocha.
On Thursday, he dropped Okorocha, signed on with Gloria Allred and withdrew the lawsuit.
"I can't talk about (the case)," Truesdale told The Daily News. "I'm not allowed to give any comment."
Allred told RadarOnline.com exclusively why she withdrew Truesdale's original suit.
"We believe that the lawsuit should be filed in another court and, therefore, the lawsuit that was on file was dismissed without prejudice. We will be conferring with our client regarding what will happen next in this case," Allred said.
Travolta's attorney Marty Singer has strongly denied all the allegations against his client, who is married to actress Kelly Preston.