Jessica Simpson: I'm Doing A Good Job As A Mom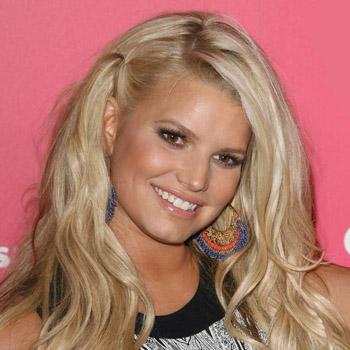 Jessica Simpson had her baby girl Maxwell Drew Johnson less than a month ago, and the beauty says she's done well as a mother so far.
"From how I sleep to what I think about, Maxwell has definitely taken over everything!" said Jessica, 31, who welcomed the tot with her fiancé Eric Johnson, 32, a former tight end for the San Francisco 49ers.
"Maxwell's definitely going to be a daddy's girl!," the fashionista told People, adding that "life has completely changed" and parenthood is "a full-on job."
Article continues below advertisement
One thing Jessica says she's been more reluctant to do since having a baby is Googling -- why, you ask?
"Googling is a very scary thing," she said. "If I Google a rash, I freak myself out by the things I read."
And while her C-section recovery comes with some specialized doctor's orders, Jessica laughs off one order she's conveniently forgotten.
"I've kind of broken one rule," she said. "I have the sexiest man in the world. So that's the rule I break."
Jessica, who was married to Nick Lachey for three years and dated Dallas Cowboys quarterback Tony Romo for three, admitted she doesn't like to be separated from her little one -- even for a moment!
"It's the worst if I have to pump and give Eric a bottle to give her," Simpson said. "I miss holding her and having that closeness."
While Jessica has been the focus of scrutiny in the past, she seems quite comfortable in her own skin.
Article continues below advertisement
"After you have your baby it's like, 'Oh my God, what happened to my body? This is not me … It would be nice to feel comfortable, but that's not my goal … I just want to fit into jeans," she said, adding one more special garment she'd like to wear before too long.
I'd "feel really great in a wedding dress," she said. "It's going to be one of the most amazing weddings of all time."
RELATED STORIES:
Meet Maxwell Drew Johnson! Artist Predicts What Jessica Simpson's Daughter Will Look Like