Exclusive
Jennifer Lopez Planning 'Out Of This World' American Idol Swan Song Performance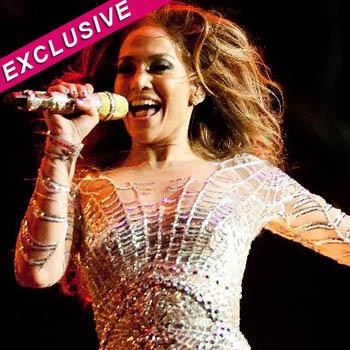 Jennifer Lopez will be the one taking the spotlight at the American Idol finale on Wednesday!
"She'll be performing her new single Follow the Leader," a source tells RadarOnline.com exclusively. "She's been working hard for months on this. She's super excited to perform it."
Jennifer, who wrote the song with Jonas Saeed, Niclas Kings, Bloodline, Wisin Y, and Yandle, won over the Swedish producers.
Article continues below advertisement
"I am so blessed to have been working with Jennifer," Saeed told RadarOnline.com. "She sounds amazing on the song and her performance will be out of this world."
Luckily for the team — who have worked with Nicole Scherzinger and Kylie Minogue, among others — the mom to twins Max and Emme was no diva!
"She was super easy to work with," Saeed divulged of the 42-year-old. "She really took her vocal performance to the next level. I'm so impressed!
"Jennifer is the type of artist that any producer dreams of working with because you know she's not only giving you the perfect vocals, she goes so much further, like learning pakour for the video. I mean who does that?!" Saeed said of J. Lo's dedication to the French physical discipline, which focuses on efficient movement around obstacles which she perfected in the music video.
And Saeed knows Wednesday's performance will not disappoint.
Article continues below advertisement