Grey's Anatomy Shocker: Which Beloved Doctor Died In Plane Crash?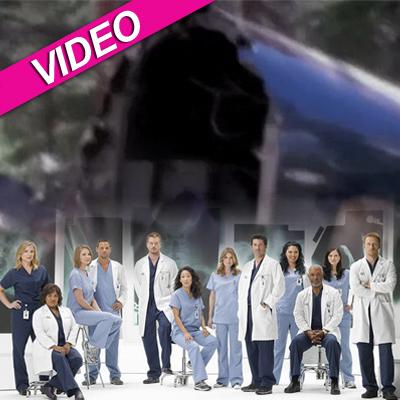 Lexie, played by actress Chyler Leigh, perished in a plane crash leading to a touching last scene with with Mark, played by Eric Dane.
Teddy, played by actress Kim Raver, was also let go from the show, fired in a move to get her character onwards and upwards in life.
Grey's Anatomy creator Shonda Rhimes explained the gut-wrenching turn-of-events in a blog Thursday.
"This finale was incredibly hard to write. I did not enjoy it. It made me sick and it made me sad," she wrote. "We end the season not knowing ANYTHING about the future. Except for two things. We know we are definitely saying goodbye to two of my favorite people … I'd write more but I'm honestly too sad.
Article continues below advertisement
"I don't like life changing in an instant and turning on a dime."
Watch the video on RadarOnline.com
Raver also took to Twitter, writing: "I've had one of the best times of my creative career working on Grey's with Shonda, Betsy and the best cast on Television.
"I feel fortunate and grateful to have worked with such an amazing team at GA. I am going to miss everyone!! And to the GA fans, you guys rock! I am sure S9 will be great!"