Seventh Time Lucky? Gregg Allman, 64, Gets Engaged AGAIN, To Wed Woman 40 Years His Junior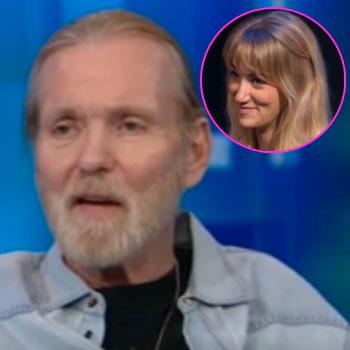 Gregg Allman obviously has a penchant for wedding cake as he is set to tie the knot for the SEVENTH time.
The 64-year-old is engaged to a young woman called Shannon who is 40 years younger than him.
"This time I'm really in love," the ageing rocker insisted during his appearance on CNN's Piers Morgan Tonight on Thursday.
The Allman Brothers Band founding member has had a colorful love life including a four-year marriage to Cher in the 70s which produced son, Elijah Blue.
Article continues below advertisement
He was also married to Shelley Kay Winters, Stacey Fountain, Danielle Galiana and singer Julie Bindas. He is father to four other kids.
When Piers asked Allman how Shannon felt about "becoming wife number seven?" he got defensive.
"That's not what she's becoming," he responded. "She's becoming wife number one. I don't have a wife, I haven't had one for years."
The musician also revealed that he has only been in love with two of his wives but they "didn't reciprocate."