Brooke Burke-Charvet: 'Giulana Rancic Inspired Me To Have My First Mammogram'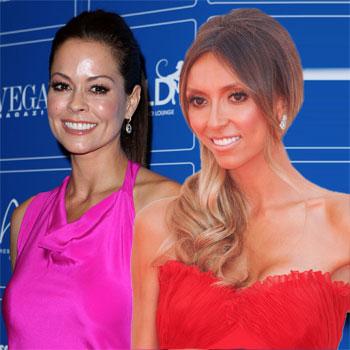 Last October when Giulana Rancic bravely went public with her diagnosis of breast cancer, she inspired one high-profile celeb to have her first-ever mammogram.
Brooke Burke-Charvet had just turned 40 when her friend Giulana revealed her cancer. "I booked a mammogram" right away, Burke-Charvet told Prevention.
"I called her from the doctor's office and said, 'Thank you for provoking me to have this done'," the Dancing with the Stars co-host recalled.
Article continues below advertisement
Brooke also laughed about the anxiety she had before the exam. "When I was finished, I said to the nurse, 'What's the big deal? There's so much negative talk about the mammogram.' The biggest thing was scheduling my day to get there. The actual appointment was a piece of cake."
Fortunately, Brooke's mammogram gave her a clean bill of health.
As RadarOnline.com reported, Rancic underwent a double mastectomy and reconstructive surgery.