Batman Star Christian Bale So Nasty He Made Little Girls Cry, Says His Publicist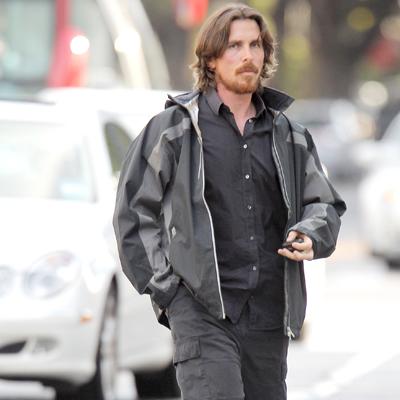 Batman star Christian Bale was so mean and nasty to little girls who were his fans that he made them cry, his ex publicist says in a new biography.
Harrison Cheung was never paid by Bale, but writes that he worked as his publicist for years and reveals an even darker side of the man who played the Dark Knight and became infamous for an on-set meltdown that was captured on tape.
When approached by fans in public Bale was far from flattered by the attention. In fact, he would "lecture little girls about being rude and intrusive until tears streamed down their faces, and their parents tugged them away from our table," according to the Huffington Post which reviewed the new book.
Article continues below advertisement
Christian Bale: The Inside Story of the Darkest Batman reveals even more disturbing details about Bale and his reaction to fans, detailing the actor's over-the-top reaction when he received a fan letter at his home. According to Cheung, Bale sent him a fax saying the fan should be "eliminated" and added: "Better to be safe than sorry. A screwdriver thrust thru the eyeball into the brain prevents any screaming. Let me know how it goes."
Holy temper, Batman! But Cheung's book doesn't focus only on Bale's off-screen troubles. Cheung also reveals that Bale turned down the chance to succeed Pierce Brosnan as James Bond and in fact hated the character of 007 because it stood for "every despicable stereotype about England and British actors."
Cheung also notes that Bale did not attend his Batman co-star Heath Ledger's funeral and says his years working with the star not only left him shaken and stirred but also led him into intensive therapy, according to the HuffPo.