Exclusive
Bethenny Frankel Is Wasting Away! 'Stress Is Making Her Starve,' Says Expert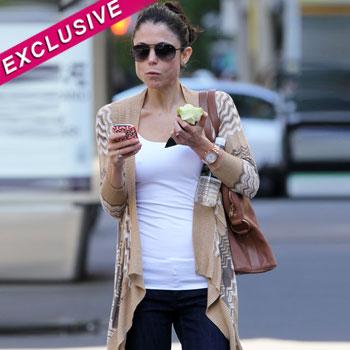 Article continues below advertisement
"For someone not in the public eye, this is a lot to take in. Some people stress eat and others stress starve - it appears Bethenny has fallen into the latter category," he explained.
As RadarOnline.com previously reported, the reality star came under fire for her rapid weight loss following the birth of her daughter in 2010 when Frankel dropped an astounding 30 pounds of weight in just three weeks, sparking a media firestorm of criticism.
"I'm not supposed to keep my baby weight on because I'm supposed to make people feel better, and I'm not supposed to lose it because I'm supposed to show anybody how it's done. I did what I do," Frankel told RadarOnline.com while promoting the second season of her popular Bravo show.
While the 41-year-old claims she doesn't crash diet, her stick thin body tells a different story and makes her appear far older than her years.
Article continues below advertisement
"Her collar bones are painfully present and when she smiles, there is absolutely no fat to absorb those laugh lines making them very pronounced; her temples are hollow where they weren't before," Dr. Pescatore told RadarOnline.com.
"I know she eats on the show but what has happened since that show was taped, we, the public don't know, but if these pictures are any indication, there is trouble afoot. Good thing she has help with Bryn as this level of thinness can lead to awful mood swings, low blood sugar reactions and even passing out," he warned.